Workers of the world, disperse.
-- Fred Richardson, quoted on the cover of "Production in the Desert," Supplement to The Whole Earth Catalog, January 1971.
Print Annual no. 4
The Extra Earth Analog
GUEST ARTIST
Mary Walling Blackburn
2014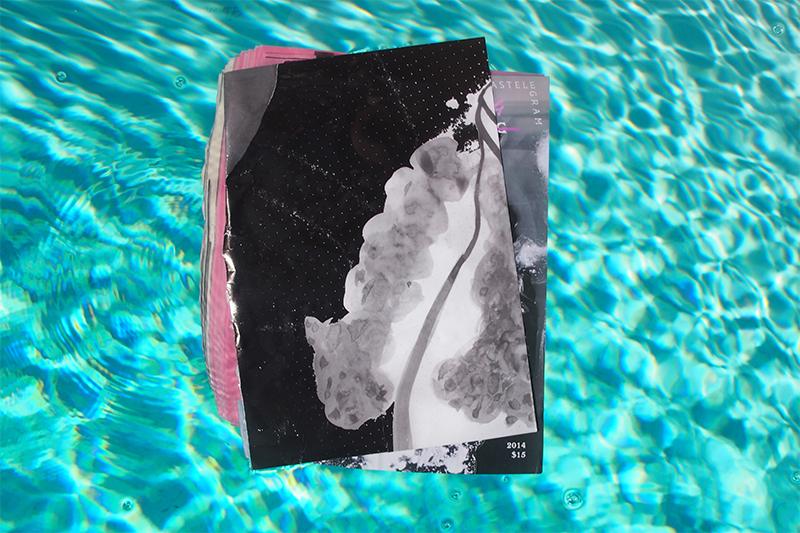 Informed by the unfinished radical project of post-colonial critical theory, "The Extra Earth Analog" is an A to Z compendium of critical reflections regarding the strangest stranger: the extraterrestrial and/or the expatriate. It aims to make unstable the social energies that work to contain and normalize the alien and expatriate, in both their galactic and terrestrial modes.
Alien, used here, holds both senses of the word; alien as an extraterrestrial and alien as a traveler from another nation. Not so weightless or so harmless, the alien-ed figure finds itself slotted into categories—such as disaffected backpacker or benign businessman—produced to subdue its threat to social order. Perhaps our intervention will productively confuse these categories. The freewheeling tourist or adventuresome artist is not too stoned to be a colonist.
"The Extra Earth Analog" is an anti-authoritarian sourcebook that pleasures and nauseates, radicalizes and fortifies aliens and their allies.
"The Extra Earth Analog" also appeared as part of Walling Blackburn's exhibition at the University of California, San Diego's University Art Gallery, My Strangest Stranger, (March 13 – May 9, 2014).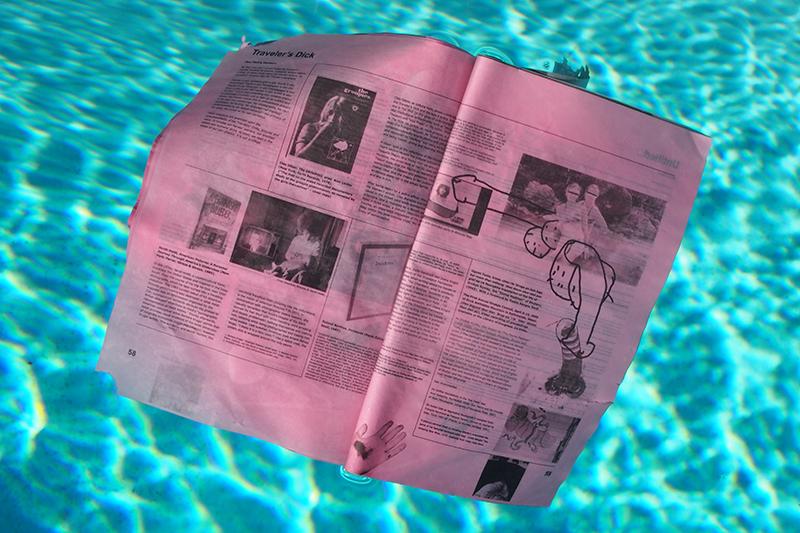 Contents
An untitled story by Dan Gleason

ABDUCTION by Beatriz E. Balanta

ALIEN ETHNOGRAPHY by Che Chen

"The Pinball Effect" (2009) by Claire Light

COLONISTS by Won Cha

DEMATERIALIZED BEINGS by Hong-An Truong and Dwayne Dixon

DRUGS AND SPACE by Roger White

ENTANGLEMENT by Brian Kuan Wood

GOOD SAMARITAN by Sofía Gallisá Muriente

HETEROTOPIA by Huma Bhabha and Jason Fox

ILLNESS by Tim Ridlen

THE IMMER by Natasha Marie Llorens

IMPOSTER by Regine Basha

INACCESSIBLE NUMBERS by Rees Evans

THE INTRUDER by Deborah Stratman

META-MYTHS by Ariel Jackson

MIGRATION by Sara Marcus

NOT HERE NOT NOW by Sarah Workneh

NOWHERE by Nathan Lee

THE OTHER OF THE OTHER by Benjamin Stewart

OUTSIDE, WITHIN by Kabir Carter

PROTAGONIST by Michelle Hyun

REFUGEE by Noah Simblist

An excerpt from Schizophrene (2011) by Bhanu Kapil

SEXED MONSTER by Ariel Evans

STREET ENCOUNTERS by Erin Ming Lee and Steven Lam

TRANSMIGRATION by Katrina Dodson

TRAVELER'S DICK by Mary Walling Blackburn

"Untitled" (2008) by Glenn Ligon

URBAN EVASION by Hong-An Truong and Dwayne Dixon

Head Shape (an animated flipbook) by Rafael Kelman

Mary Walling Blackburn, "Project Idiot: an interview between Mary Walling Blackburn and Michelle Hyun"

---. Too Stoned to be a Colonist

---. Sweetheart. Camera. Stranger. My Love.

---. The People's Businessman

---. Documents

---. Oo Foe

---. I am Deaf on the Right Ear (approaching Yayladagi refugee camp)

---. "…Its Motor, Shifter, of Heart—I"

---. "Clouds, Corpses, Eagles, Oil Rigs, Bones, Cacti Suns: Interview"

---. Study for Mural: Informal Crossing Inventory

---. "Tijuana. San Diego. Sonoran. Mural. A Conversation" Emperor Maximilian I of Mexico (d. 1867)
Mary Walling Blackburn's website is welcomedoubleagent.com
Layout designed by Jeffrey Blocksidge
All photos by Jeffrey Blocksidge