We are as gods and might as well get good at it.
-- Stewart Brand
Print annual no. 3
Utopolis
GUEST ARTIST
Johan Zetterquist
GUEST EDITOR
C.C. Marsh
2013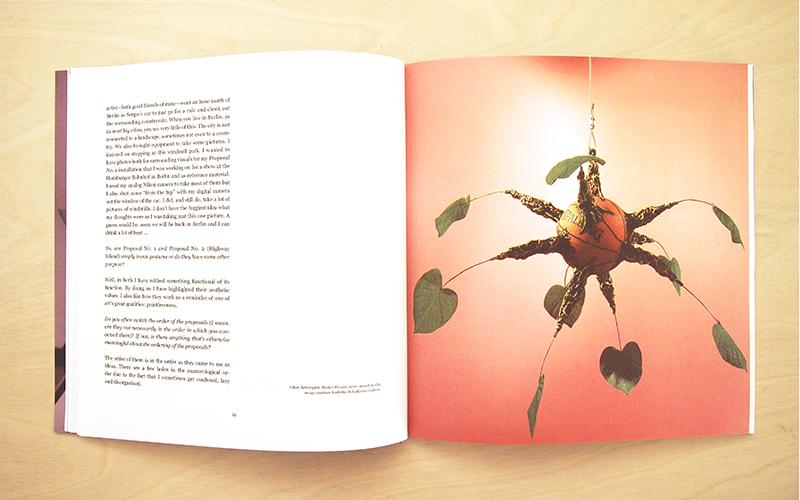 In the early sixteenth century Sir Thomas More described the geography of an imaginary place called Utopia:
The island of Utopia is 200 miles broad in the middle, and over a great part of it, but grows narrower at either end. The figure of it is not unlike a crescent. Eleven miles breadth of sea washeth its horns and formeth a considerable bay, encompassed by a shore about 500 miles in extent, and well sheltered from storms. In the bay is no great current. The whole coast is as it were a continued harbour, affording the whole island every advantage of mutual intercourse. Yet the entrance into the bay, owing to rocks and shoals, is very dangerous.
More's craggy ingress protecting merciful waters suggests that Utopia might be too good to be true. While More's meticulous description makes utopia sound plausible, its inaccessibility poses utopia as a non-place. With this dissimulation irony appears embedded in Utopia's foundation.
Pastelegram's third issue explores that paradox. Even imaginary places have borders, and even ideas have limits. Organized around Johan Zetterquist's work, "Utopolis" contains a series of proposals that confront the fragile distinction between romantic visions of progress and absurdist chimeras.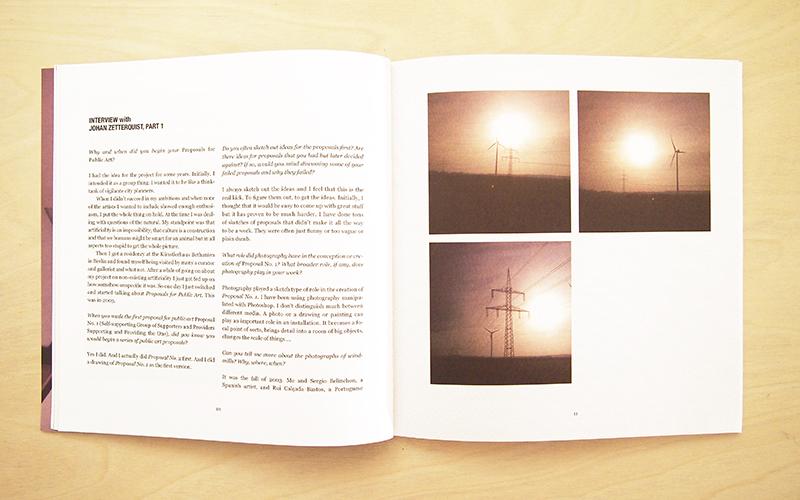 Contents
PROPOSALS FOR PUBLIC ART NOS. 1, 2, 19, 14 AND STUDY FOR A MONUMENT
by Johan Zetterquist

FOUR ILLUSTRATIONS OF HOW A NEW IDEA STRIKES A PERSON UNPREPARED FOR IT and FIVE UNFINISHED NARRATIVES
by Daniil Kharms

I AM FOR AN ART (excerpt)
by Claes Oldenburg

ARE YOU SITTING UNCOMFORTABLY? THEN I'LL BEGIN
by David Greene

INTERVIEW with JOHAN ZETTERQUIST

TECHNOUTOPIA?
by Ashley Chadwick

SITUATIONIST THESES ON TRAFFIC
by Guy Debord

PROJECT A119
by Leonard Reiffel

PRESIDENT NIXON'S STATEMENT IN THE CASE OF ASTRONAUTS STRANDED ON THE MOON
by William Safire

STUDY FOR A MONUMENT
by Kathryn Scanlan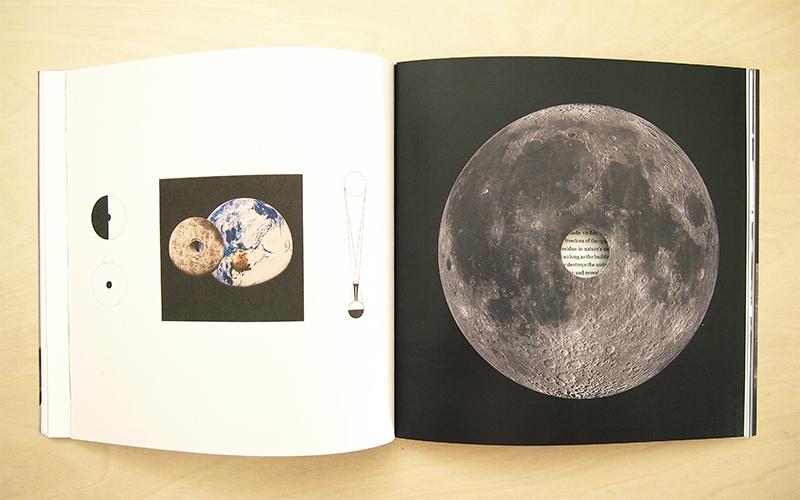 Johan Zetterquist (b. 1968) lives and works in Gothenburg. He has exhibited his work extensively throughout Europe and at select galleries in New York, San Francisco and Chicago, and is represented by the Andréhn-Schiptjenko gallery in Stockholm. He is a graduate of Hovedskou Artschool and of the Valand Academy of Fine Art in Gothenburg where he now teaches art to undergraduates.
C.C. Marsh is pursuing her doctorate in art history at the University of Texas at Austin. She lives in Los Angeles.
Layout designed by Jeffrey Blocksidge
All photos by Jeffrey Blocksidge