"This is, moreover, a center without place, and hence when the Waters come forth (that is, when the cosmos has come to be) one asks, as in x.111.8, "where is their beginning (agram), where their ground (budnah), where now, ye Waters, your innermost center (madhyam . . . antah)?"

– A.K. Coomaraswamy
Print annual no. 1
The Sun Had Not Risen Yet / Now The Sun Had Sunk
GUEST ARTIST
Barry Stone
2011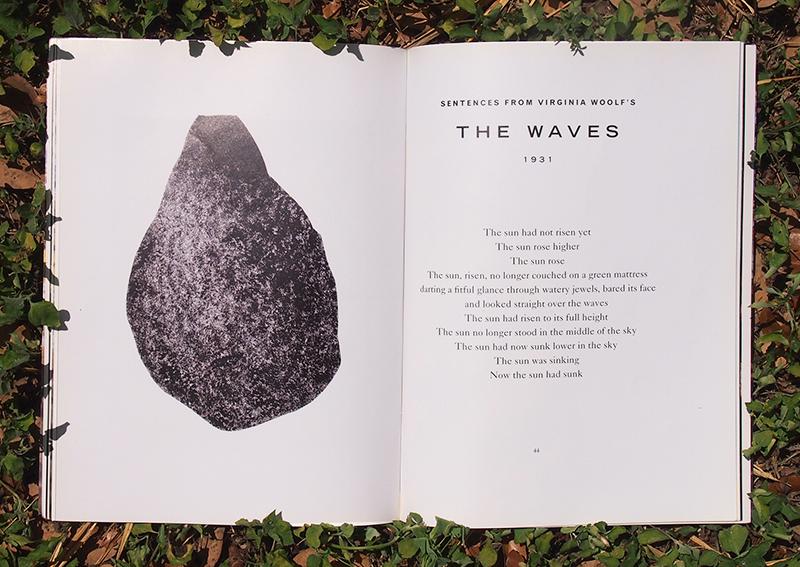 The number zero emerged in Hindu and Arabic mathematical systems towards the beginning of our current millennium. Literally it means nothing, but early mathematicians symbolized zero with a circle, and the circle represents the cosmic wheel—according to the philosopher and art historian A.K. Coomaraswamy (1877-1947)—and the cosmic wheel represents all existence. Describing Vedanta metaphysics, Coomaraswamy said that any given world or state of being is a wheel, and a revolution of the circles around the wheel corresponds to time. Zero and circle signal both the void and infinite multiplicity, and time always turns back in on itself.
In preparing his issue for Pastelegram's first issue, Barry Stone thought about history's habit of repeating itself, and it is this notion of circularity that structures Stone's issue of Pastelegram. For "The sun had not risen yet / Now the sun had sunk", Stone created circular progressions of images, cycling around a series of texts that reveal repeated ideas and aesthetics across decades. The issue is an exercise in visual and historical abstraction.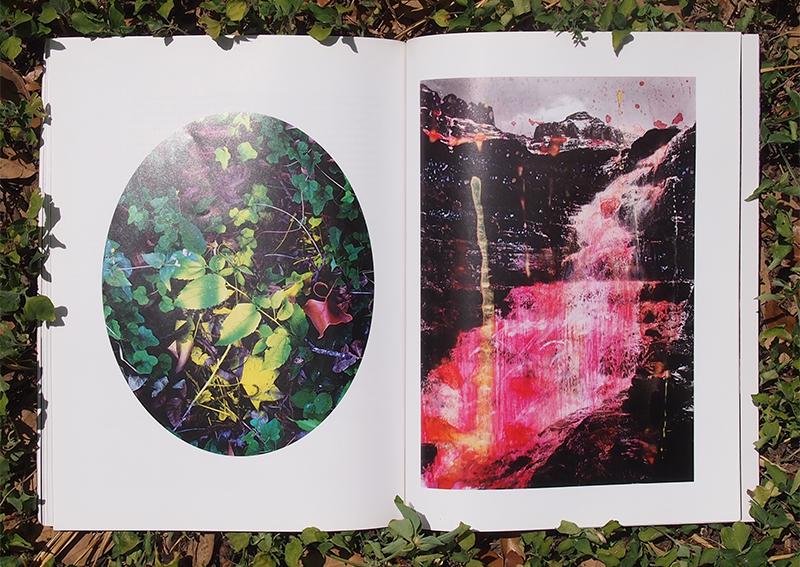 Contents
FROM THE SAVAGE DETECTIVES (1998)
by Roberto Bolaño

"OF THE CITIES, AND NAMELY OF AMAUROTE" FROM UTOPIA (1516)
by Sir Thomas More

INSIDE DAVID FOSTER WALLACE'S PRIVATE SELF-HELP LIBRARY (2011)
by Maria Bustillos

HEAVY METAL FAN LETTERS

THE TWENTIETH CENTURY IS ONLY THE NINETEENTH BADLY PRONOUNCED

I AM THE DAUGHTER OF EARTH AND WATER
by Bernard Yenelouis

INTERVIEW WITH BARRY STONE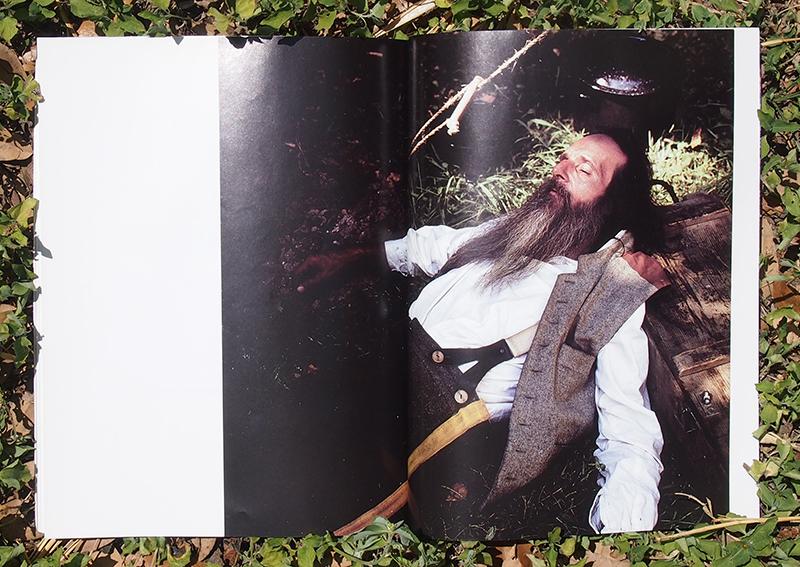 Born in Lubbock, Texas, Barry Stone earned an MFA in Photography from the University of Texas at Austin in 2001. Stone's work most recently appeared in HUM, a solo show at SOFA Gallery in Austin. Stone's work was also included in New Art in Austin: 15 to Watch at the Austin Museum of Art and the 2011 Texas Biennial. He is a member and founder of the photographic artists' collective Lakes Were Rivers. Stone lives in Austin with his wife and two daughters, and is an Assistant Professor and the Coordinator of the Department of Photography in the School of Art and Design at Texas State University-San Marcos. His work is represented by Klaus von Nichtssagend Gallery in New York City.
barrystone.com
lakeswererivers.com
klausgallery.com
Layout designed by Ryan Rhodes
All photos by Jeffrey Blocksidge