Performance Tapes no. 2 | Trisha Brown
Museum of Human Achievement (Austin)
"Trisha Brown: master of simplicity with a dose of humor."
–Wendy Perron

"I decided I should make the structure as visible as the dancing."
–Trisha Brown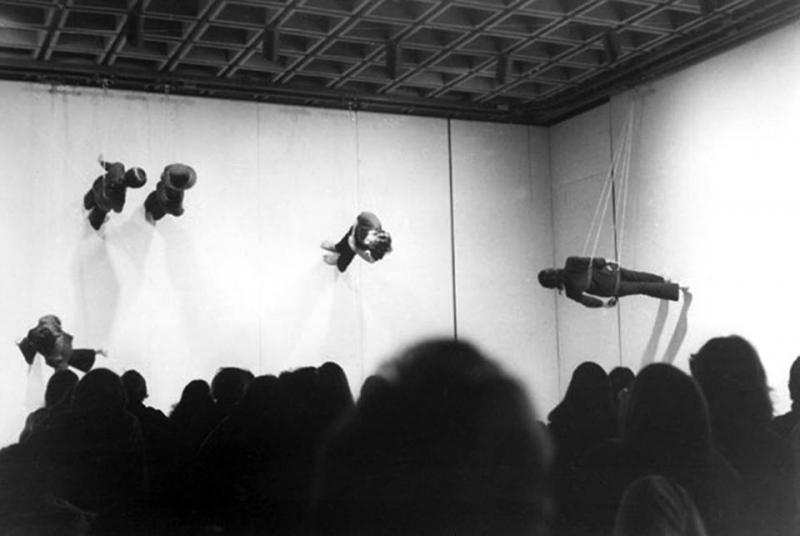 In this second iteration of Performance Tapes, Pastelegram will screen the early works of experimental dance pioneer and postmodern choreographer, Trisha Brown. A founding member of the Judson Dance Theatre, Brown is best known for her early works, which weave quotidian movements into choreographies that are both humorous and spatially complex.

This screening will offer a short survey of Brown's work from the 60s and 70s, focusing on her lighthearted take on minimalism and the body as well as her distinctive movement vocabulary (angular, yet fluid; defined by the body, yet seeking to exceed it).

Artist/Writer Lauren Klotzman + Dancer/Choreographer Kirstan Clifford will introduce the screening and moderate discussion.

PERFORMANCE TAPES is a screening series dedicated to recordings of performances and other live art events from the 1960s to today. It brings together Austin's film and art communities by looking at how performance, film and video have come together in the past. At each screening, a local artist, art historian, filmmaker or writer introduces the recording and opens the floor for discussion after, providing a space for people to meet and share ideas.

Free beer provided by Austin Beerworks!!