CALL FOR WORKSHOP PARTICIPANTS
Deadline: February 29, 2016 // 11:59 p.m.
Visual Arts Center (Austin)
Free and open to Austin, Texas residents only.
APPLY NOW!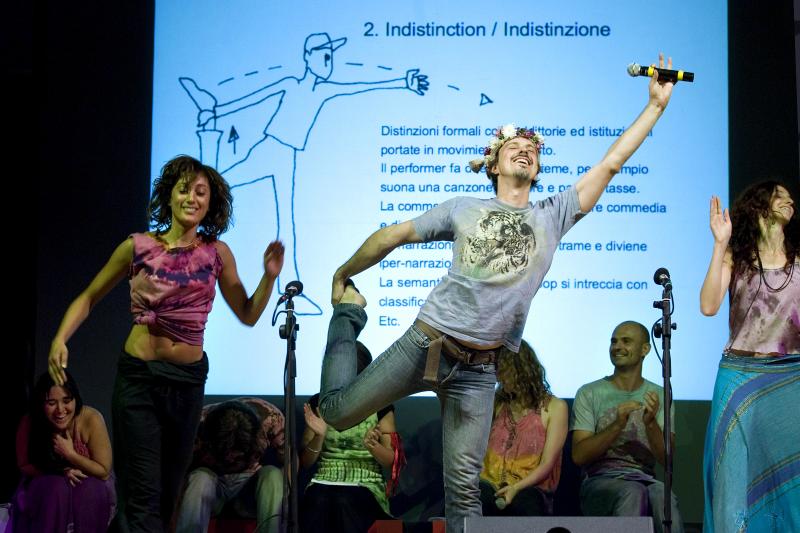 Performance collective My Barbarian seeks applications for participants for a workshop series and performance of their Post-Living Ante-Action Theater techniques (PoLAAT), as part of the VAC Sound + Vision Artist in Residence program. The PoLAAT incorporates song, dance, levitation, trust circles, masks, signs and other elements to playfully reenact serious artistic, political, social and historical situations.
A weeklong series of workshops hosted by the Visual Arts Center, in collaboration with Pastelegram and Church of the Friendly Ghost, leads participants through the PoLAAT's five-stage technique—Estrangement, Indistinction, Suspension of Beliefs, Mandate to Participate, Inspirational Critique—that will culminate in a final public recital presented as part of Fusebox Festival.
My Barbarian's PoLAAT project takes an interest in how a culture "performs itself." Exploring Austin's reputation as the "Live Music Capital," My Barbarian will use this PoLAAT workshop to form an experimental band for a one-time live performance. The call is for​ t​en participants with experience in sound performance, which could mean playing instruments, singing or spoken word, dance/movement, or writing about music/sound. All sound making practices, vocal styles and traditions are welcome, amateurs and experts alike.
Free and open to Austin, Texas residents only. Applicants must be able to commit to the following dates and times in order to be considered:
Meet & Greet
Monday, April 4—a brief meet and greet Q&A with all participants, late afternoon
Workshops
Tuesday, April 5—9am - 4pm
Wednesday, April 6—9am - 4pm
Thursday, April 7—9am - 4pm
Lunch will be provided.
Final Performance
Friday, April 8 at Fusebox Festival venue
Performances times: 9pm & 10:30pm
Rehearsal for a few hours during the day, TBD
As a note, the VAC is happy to provide a letter to supervisors or professors outlining your involvement, if necessary.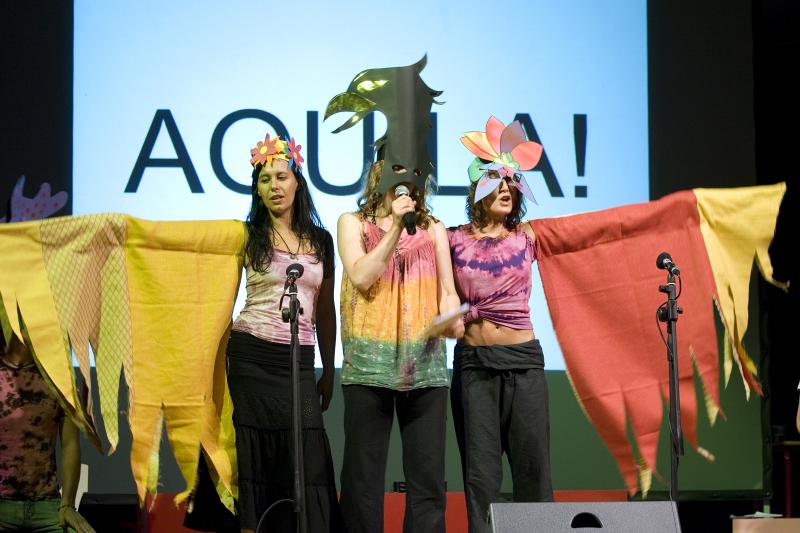 About the Artist
My Barbarian is an LA and New York-based trio whose performances enact historical narratives and rehearse social situations. The group draws on performance art, political theater, queer camp, institutional critique, folk plays, musicals and music videos to construct playful performances that encourage both imagination and presence. They have presented their work nationally and internationally, in solo shows at Museo El Eco, Mexico City, the Hammer Museum, LA, Participant Inc., New York; and in exhibitions including the 2014 Whitney Biennial, the 2010 Baltic Triennial, Performa 05 and 07, and many others.
Support for My Barbarian's residency comes from the Ford Foundation, the John L. Warfield Center for African and African American Studies, Pastelegram, The Church of the Friendly Ghost, Fusebox Festival, Texas Performing Arts, through the O'Donnell Fund, and the Fine Arts Diversity Committee.