Presentation of the Self in Everyday Life:
Goffmanian sounds from the inside
Carolyn Chernoff


Click through the cards below to read the statement that
accompanies the sound piece above.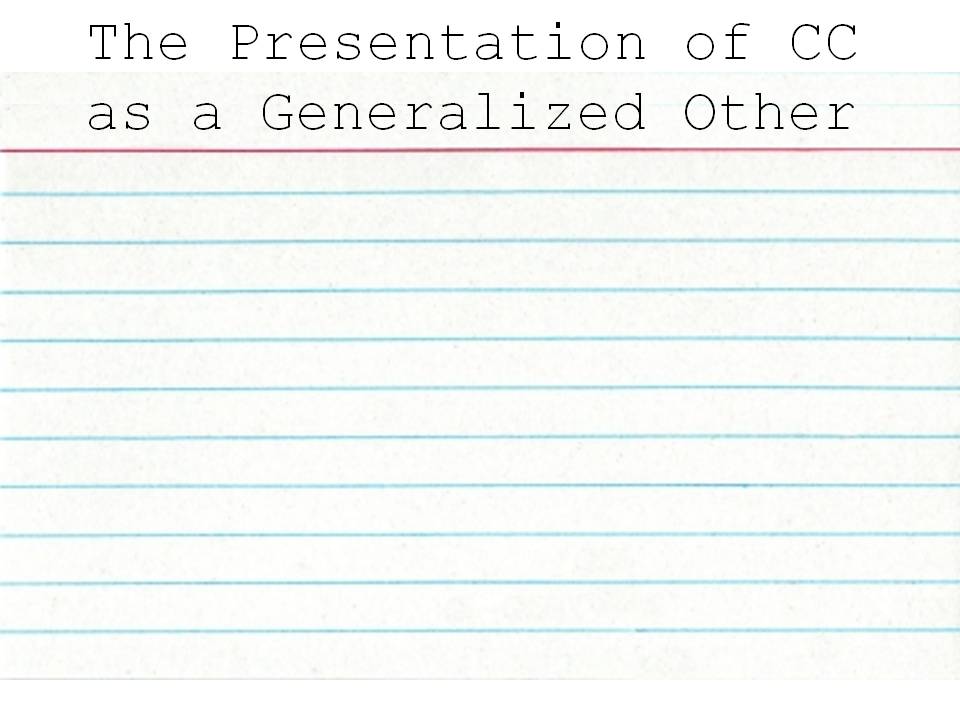 Reset
---
Carolyn Chernoff is a cultural worker and sociologist. The co-founder of Philly's Girls' DJ Collective, she has long been active in performance and punk rock and sits on the Board of the Leeway Foundation, which funds women and trans* artists working for social change.